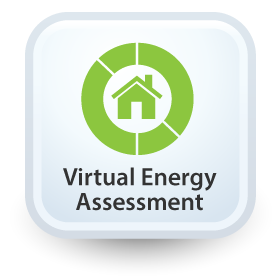 Welcome to the Virtual Energy Assessment, Clark Energy's online energy auditing tool. Running this application can help you determine how efficient your home is just by using the information you put into the system and then combining that with your actual usage and weather information.
With the results you receive, you can determine if your home is energy efficient or if you are in need of a home energy audit by our energy advisor. To access Virtual Energy Assessment, you must login to our SmartHub application and follow the instructions below. If you do not have a login and password already set up,  you will need to create one (have your Clark Energy account number available in order to do this.)
Click here to start the SmartHub application and then follow the directions below:                                                                  
Login by entering the required credentials.

Access My Usage main menu option.

Click Usage Management on the drop down menu.                                                                                                                               

Click on the icon Home Energy Calculator button.

Select your account and then click on Connect to Home Energy Calculator.

Click on the Select button for "viewing or printing a comprehensive report of my energy usage".

Complete the home profile as accurate as possible for the home being analyzed.

Click Calculate button.
 You will receive a report showing your estimated energy usage along with your actual energy usage. They will probably not line up exactly, but you should see that they are similar in the highs and lows. You can always go back and fine tune your entries, but if you see something that doesn't match up at all, we recommend you contact us to speak to our energy advisor.